Explore the Kanban Method with our free additional downloadable materials and infographics. Learn more about Dependencies in Kanban, Lead Time, Kanban Maturity Model, Classes of Service in easy visual way. 
Download them, save for your convenience, and share.
To learn more about Kanban studies – visit our Blog.
20 Kanban practices for managing dependencies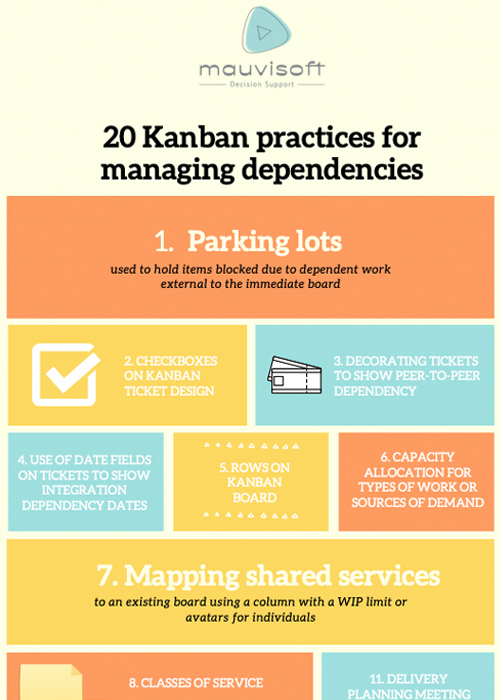 5 reasons to collect your data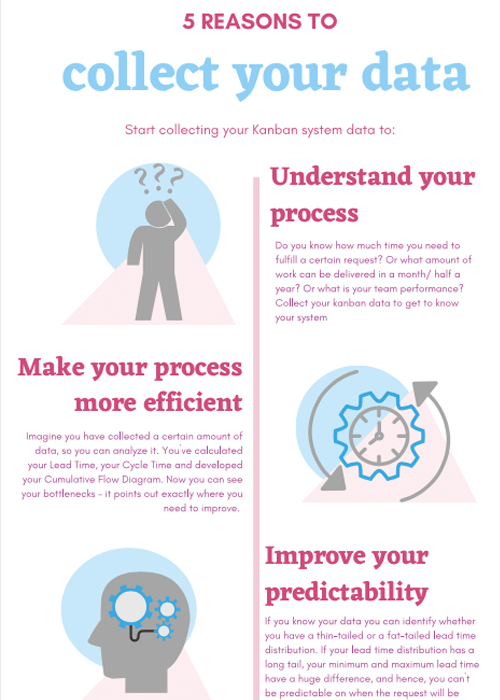 What is "early" or "late" in Kanban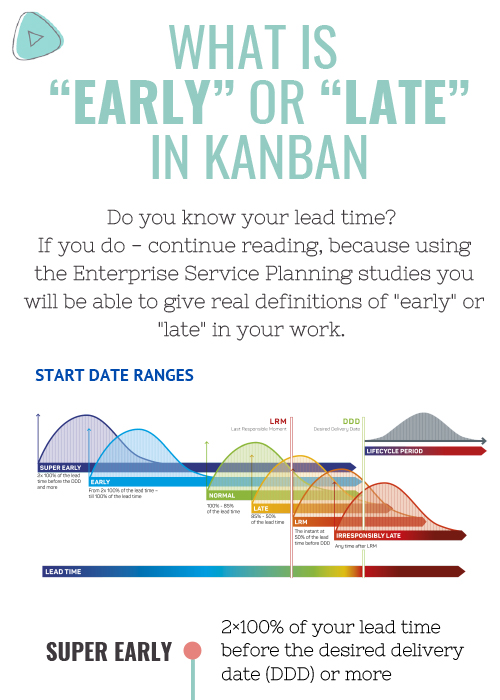 7 reasons why Agile initiatives may fail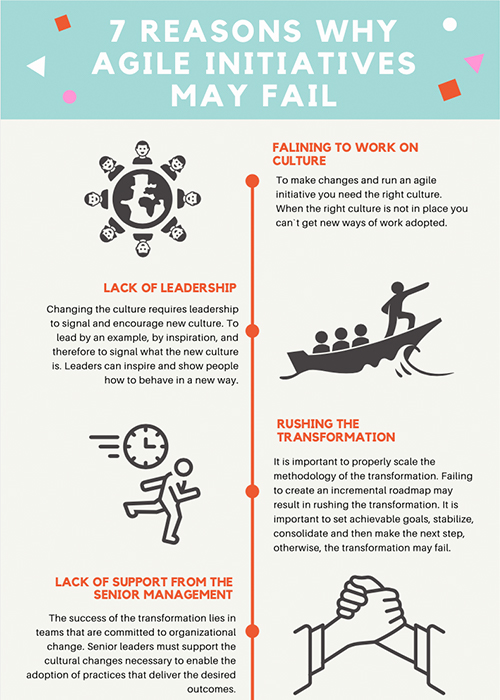 20 ways your organization can benefit from the Kanban Maturity Model
5 reasons to use the classes of service
Classes of Service Explanation
Fat-tailed or Thin-tailed Lead Time Distribution?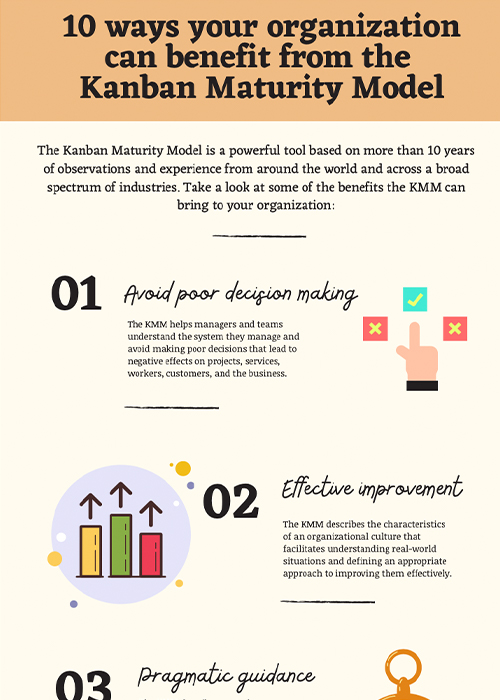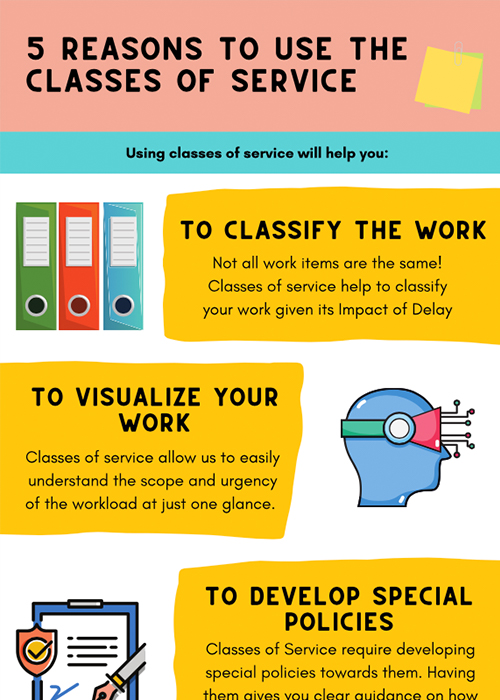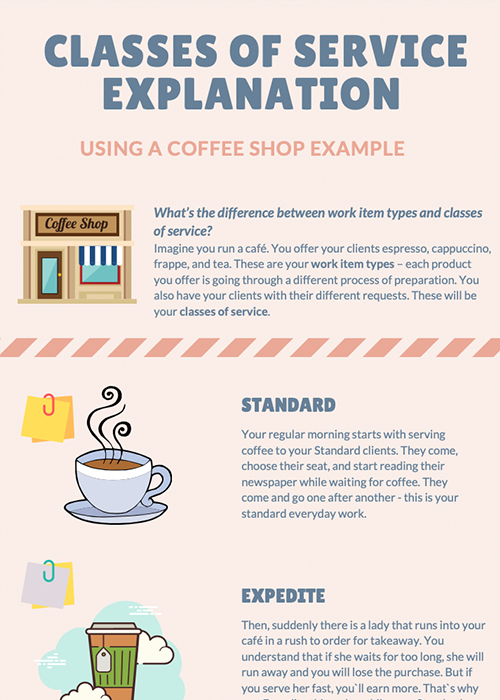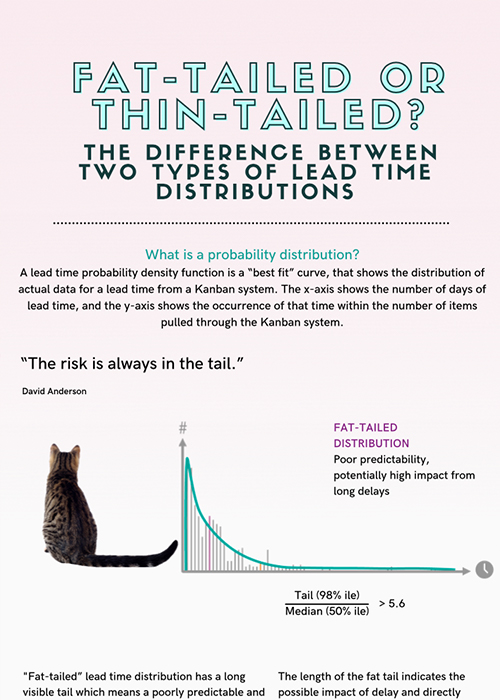 6 General Kanban Practices
Top 5 Kanban Books for Beginners
5 Reasons to Start Exploring KMM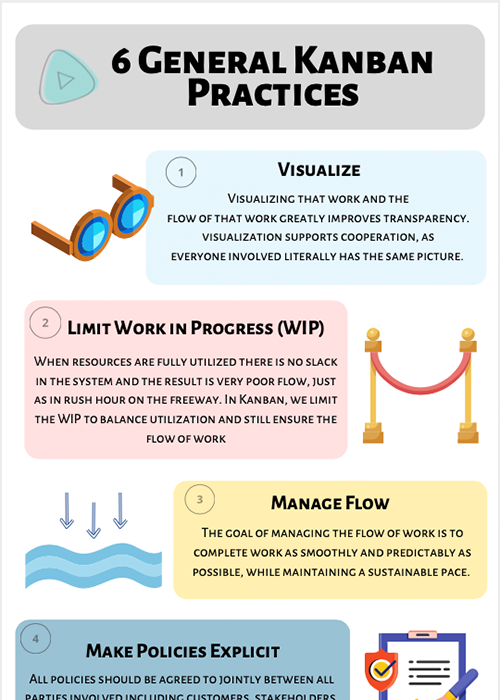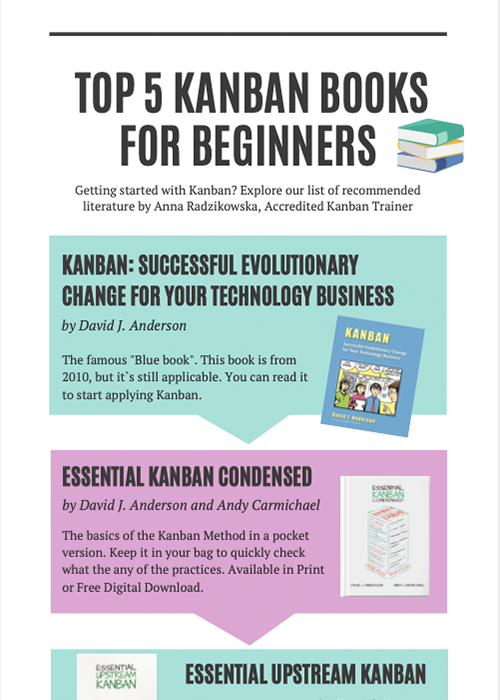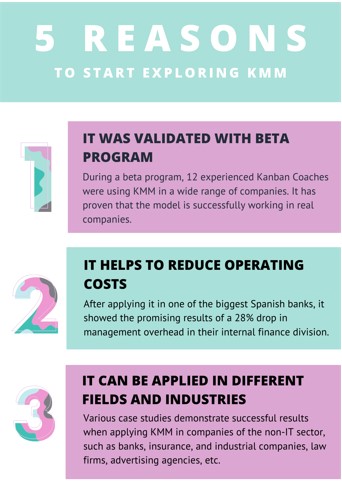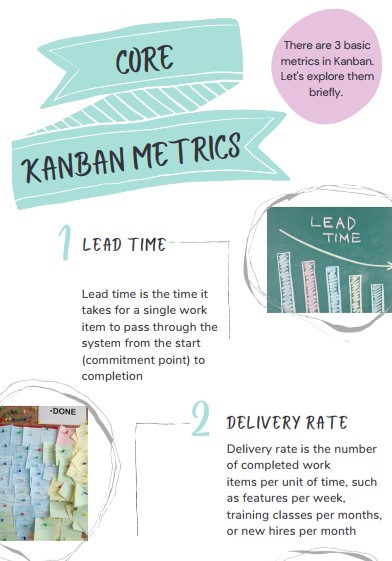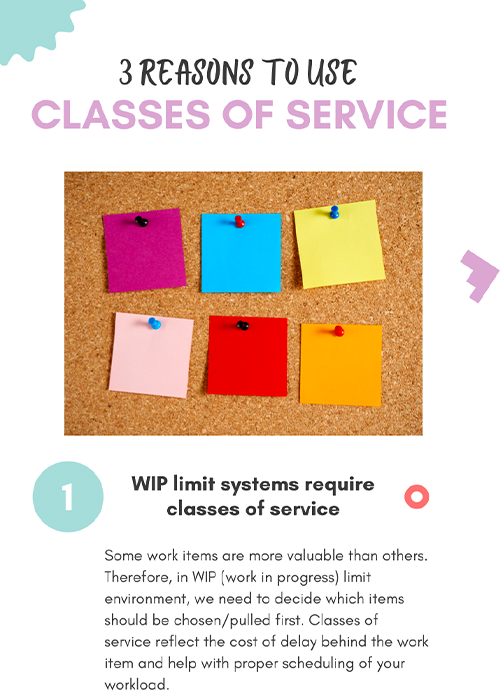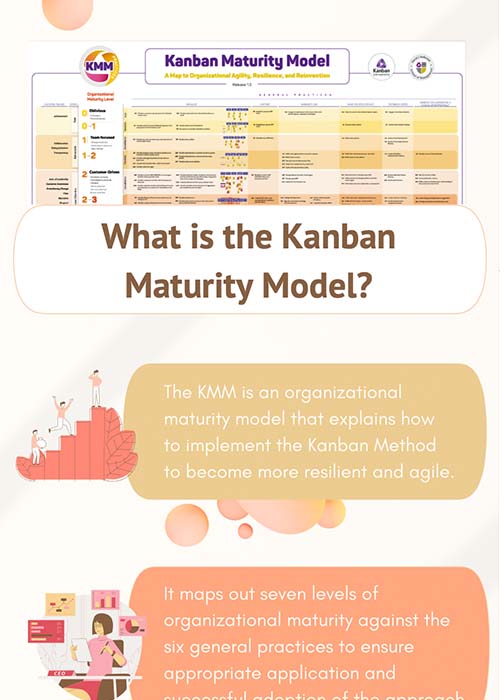 Did you like these Kanban infographics and want to learn more?